Career
Technical
Education
At SMHS, the center of student life is what happens in the classroom. RPF is committed to supporting an innovative approach to education, fueled by practical, hands on learning trends set by the best teachers around. We like our students to be inspired, creative, and excited by what they are learning. CTE curriculum can be found all over campus, and we are looking forward to even more fantastic academic endeavors to come.
Culinary Arts
The Cafe Royale Culinary Arts Management Program is a Pathway program designed to teach students the foundational skills needed for a career in the hospitality industry. Students utilize the two year ProStart curriculum supported by the National Restaurant Association. This program includes classroom study, culinary lab work, mentored work experiences, field trips, and hands-on experience operating our on site cafe, Cafe Royale. RPF is delighted to provide funds that purchase consumable items for use in this class. Let's keep "feeding" our Royal Pride!
HEALTH ACADEMY MEDICAL BIOLOGY PROGRAM
The San Marcos High School Health Careers Academy is a unique partnership between Santa Barbara City College and Cottage Health Systems. Collaboration between school and community health resources provides an effective educational program, which promotes teamwork, problem-solving, and work site experiences. It is a three-year program that provides students with excellent opportunities to learn about the health care industry through hands-on experience, professional guest speakers and foundation skills. RPF was very proud to be a founding investor in the Medical Biology program, which satisfies the Life Science graduation requirement for students.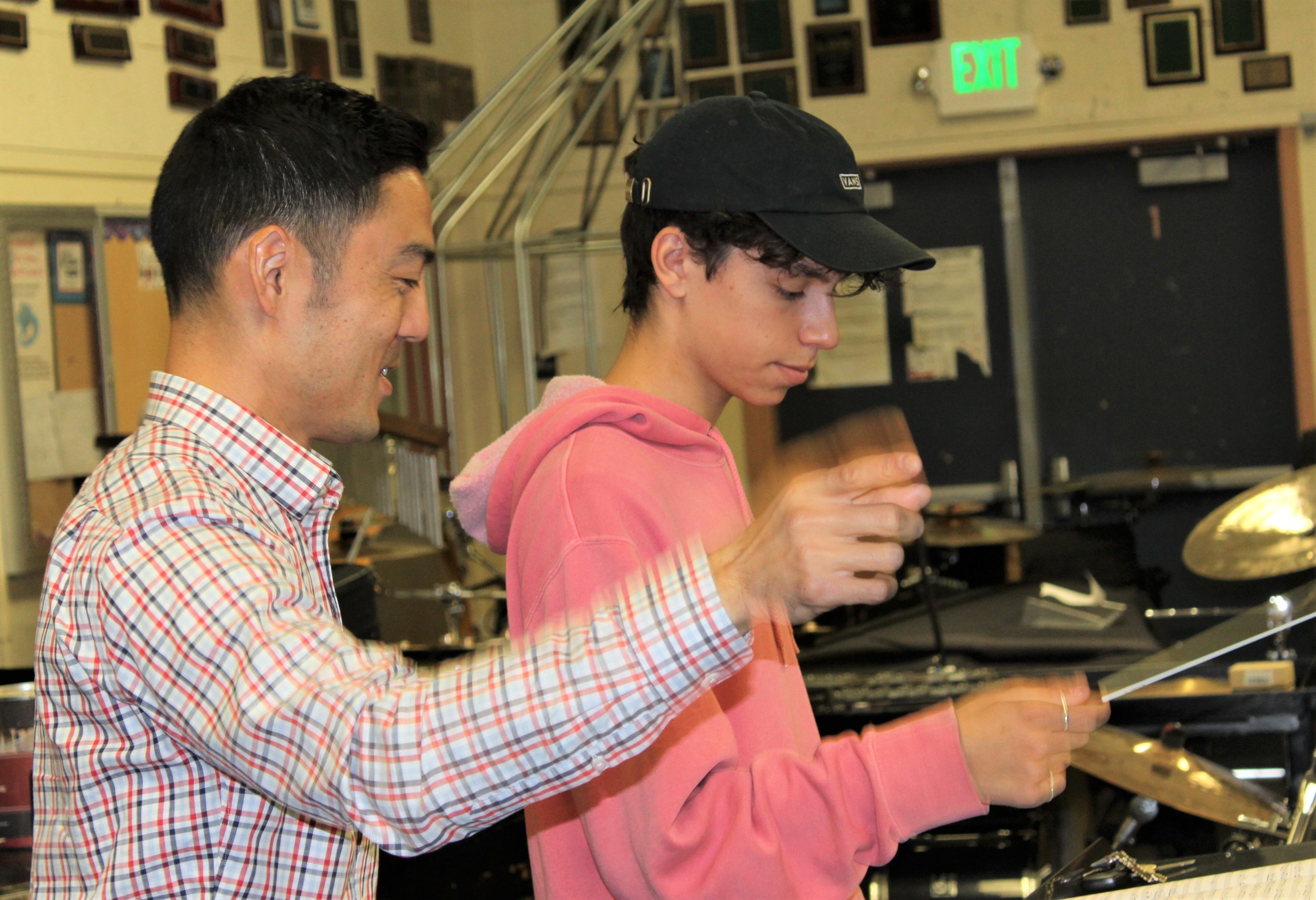 Instrumental Music
Whether you hear them on the field, in competition, or in concert, the SMHS Instrumental Music Program is pervasive, professional, and an important component to the high school experience. Under the leadership of our fearless leader Michael Kiyoi, this program touches the lives of every student on campus. RPF was thrilled to be able to support this program so every student involved has the best experience possible.
Technical Theater
San Marcos' auditorium is a central hub on campus that houses not only artistic productions but also fundraisers, community presentations, student assemblies, and guest speakers. Every student at San Marcos makes use of the theater. Many of the technical operations of the theater (sound, lighting, set construction, costuming) are performed by students who receive valuable training and experience from qualified instructors. RPF provides the school with a technical arts grant to sustain this education and to carry out operations.
Graphic Arts
Bringing San Marcos to the forefront of technology is a big priority for RPF. This year, we were able to add 4 large iMac computers to our graphic arts and design department, replacing machines that were older than the students themselves! Over 200 students per year will learn to use programs in the Adobe suite, enhancing their skills in design, marketing, branding, media, and art.
QUAD BEAUTIFICATION
The Royal Pride Foundation has invested much time and energy into creating a beautiful, practical environment for our students to congregate and feel safe. We replaced tables and benches, worked on landscaping, and repaved the quad with our exciting brick campaign.
Landscaping
RPF believes that the student experience can be elevated in many ways, including the opportunity to stop and smell the roses, as they say. We have funded the landscaping projects in between classroom blocks so students are surrounded by beauty. Additionally, RPF provided the beautiful fencing that encompasses our campus.
Campus Cleanliness
Sometimes, we don't think about all the little things we easily take for granted. It came to our attention this year that trash removal was an on campus issue, and one that we were so happy to remedy. RPF worked with SMHS's incredible custodial staff to ensure we get the best equipment to keep our school clean and looking modern.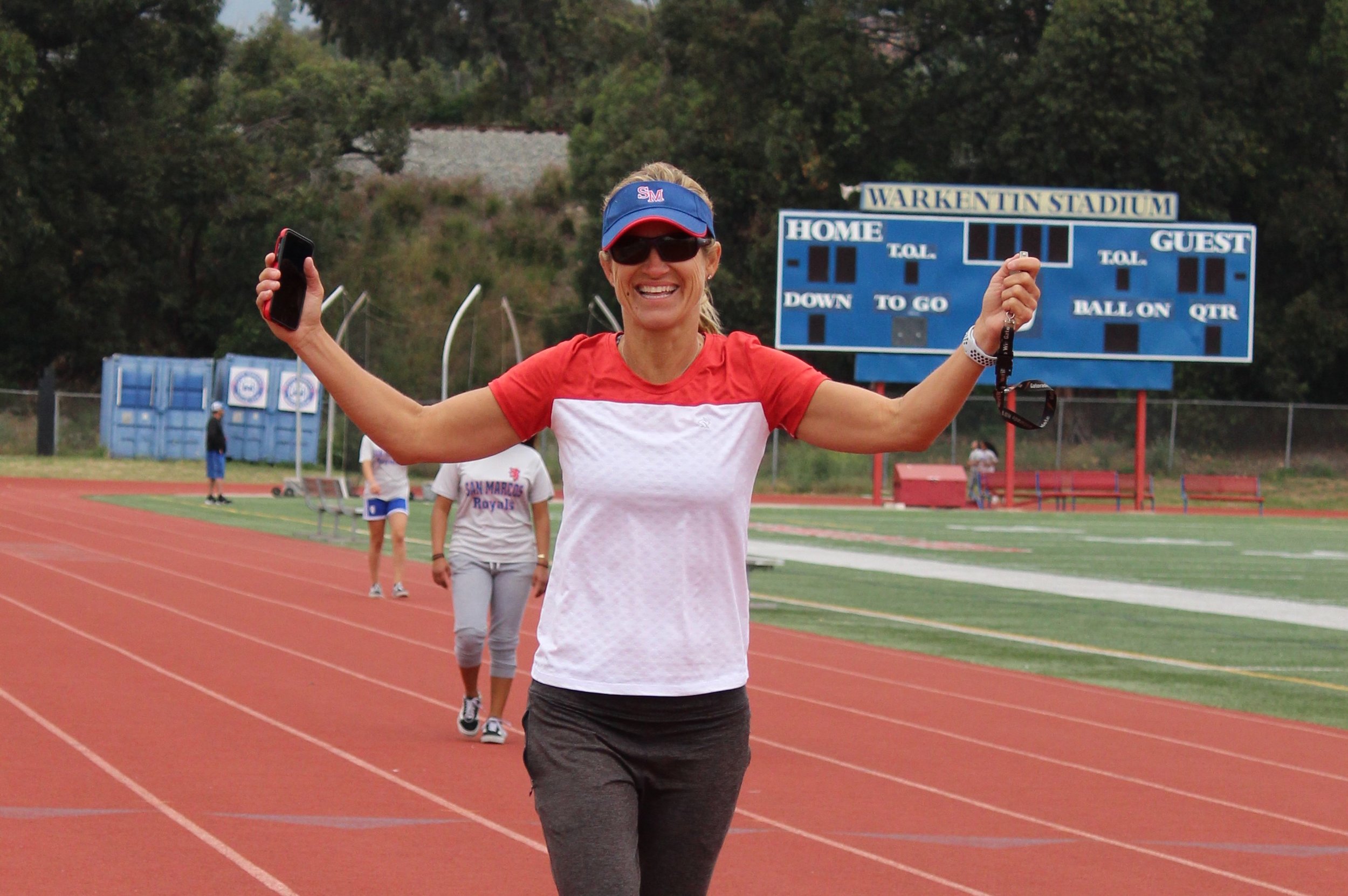 Royal Fitness Class
We agree that a healthy body supports a healthy mind. We are so proud to support the Royal Fitness class in community memberships to aid their goal achievement process. We are so lucky to have such motivational programs at our school under such great leadership.
Thanks, Coach Roth for your vision and determination!
Strength Training
RPF is proud to have founded the SMHS Strength Training Program that benefits all athletic teams on campus. We believe that fundamental education goes a long way in and on any field.
Track
Maintaining an excellence in equipment and materials is part of ensuring student success. Our track program benefits hundreds of students and RPF made sure their "hurtles" were achieved.
RFASST
Resource Family Association Student Support Team (RFASST) is a program unique to SMHS. It's incredible mission benefits so many foster youth in town through a myriad of community events. The students feel so empowered and impressed by their learned empathy that many of them continue to be excellent community advocates long beyond graduation. RPF was able to support this program's growing popularity and in turn, growing costs. Let's continue to build each other up!
Academy For Success
Academy for Success focuses on the most at-risk students to provide extra support, community integration, and college and career planning. RPF believes that lifting up the most vulnerable students will elevate the entire San Marcos community. As we like to say, "Your student IS every student." A heartfelt "Thank you" to all of our supporters who make these investments possible!